A las puertas de la celebración de la 53ª edición del Festival de Sitges, EL PERIÓDICO preguntó a sus críticos y expertos cuáles eran, en su opinión, las mejores películas de terror de lo que llevamos de siglo. Cada uno de ellos (Quim Casas, Desirée de Fez, Juan Manuel Freire, Julián García, Nando Salvà y Rafael Tapounet) elaboró una lista de 15 películas y, de cada lista, se otorgaron 15 puntos a la primera clasificada, 14 a la segunda, 13 a la tercera y así sucesivamente hasta la 15ª, que recibió un punto.
La suma total de puntos dejó así la lista final:
1. 'It follows', de David Robert Mitchell, 79 puntos
2. 'Under the skin', de Jonathan Glazer, 69
3. 'Pulse (Kairo)', de Kiyoshi Kurosawa, 63
4. 'Déjame entrar', de Tomas Alfredson, 62
5. 'La bruja', de Robert Eggers, 59
6. 'Babadook', de Jennifer Kent, 45
7. 'Hereditary', de Ari Aster, 42
8. 'Crudo', de Julie Ducournau, 39
9. 'Mandy', de Panos Cosmatos, 33
10. 'Expediente Warren: The conjuring', 33
11. 'El extraño (Goksung)', de Na Hong-jin, 33
12. 'Trouble every day', de Claire Denis, 28
13. 'Al interior', de Julien Maury y Alexandre Bustillo, 25
14. 'Déjame salir', de Jordan Peele, 24
15. 'The host', de Bong Joon-ho, 23
16. 'Monstruoso (Cloverfield'), de Matt Reeves, 17
17. 'Una chica vuelve a casa sola de noche', de Ana Lily Amirpour, 17
18. 'La cura del bienestar', de Gore Verbinski, 14
19. 'La cabaña en el bosque', de Drew Goddard, 14
20. 'Amer', de Hélène Cattet y Bruno Forzani, 13
 
Pero… ¿qué voto cada crítico?
 Quim Casas
1. 'It follows', de David Robert Mitchell, 15 puntos
2. 'Déjame entrar', de Tomas Alfredson, 14
3. 'Under the skin', de Jonathan Glazer, 13
4. 'The host', de Bong Joon-ho, 12
5. 'Una chica vuelve a casa sola de noche', de Ana Lily Amirpour, 11
6. 'La bruja', de Robert Eggers, 10
7. 'Bone Tomahawk', de S. Craig Zahler, 9
8. 'El incidente', de M. Night Shyamalan, 8
9. 'Pulse (Kairo)', de Kiyoshi Kurosawa, 7
10. 'Monstruoso (Cloverfield'), de Matt Reeves, 6
11. 'La casa de los mil cadáveres', de Rob Zombie, 5
12. 'Martyrs', de Pascal Laugier, 4
13. 'Verónica', de Paco Plaza, 3
14. 'Dark water', de Hideo Nakata, 2
15. 'La noche de Halloween', de David Gordon Green, 1
 Desirée de Fez
1. 'Hereditary' de Ari Aster, 15 puntos
2. 'Trouble every day', de Claire Denis, 14
3. 'It follows', de David Robert Mitchell, 13
4. 'La bruja', de Robert Eggers, 12
5. 'Expediente Warren: The conjuring', de James Wan, 11
6. 'La cabaña en el bosque', de Drew Goddard, 10
7. 'Under the skin', de Jonathan Glazer, 9
8. 'Babadook', de Jennifer Kent, 8
9. 'Déjame entrar', de Tomas Alfredson, 7
10. 'Una chica vuelve a casa sola de noche', de Ana Lily Amirpour, 6
11. 'Déjame salir', de Jordan Peele, 5
12. 'Al interior', de Julien Maury y Alexandre Bustillo, 4
13. 'La visita', de M. Night Shyamalan, 3
14. 'El orfanato', de J. A. Bayona, 2
15. 'Mandy', de Panos Cosmatos, 1
 Juan Manuel Freire
1. 'It follows', de David Robert Mitchell, 15 puntos
2. 'Déjame entrar', de Tomas Alfredson, 14
3. 'Under the skin', de Jonathan Glazer, 13
4. 'Pulse (Kairo)', de Kiyoshi Kurosawa, 12
5. 'Monstruoso (Cloverfield'), de Matt Reeves, 11
6. 'La bruja', de Robert Eggers, 10
7. 'Hereditary' de Ari Aster, 9
8. 'El extraño (Goksung)', de Na Hong-jin, 8
9. 'Crudo', de Julia Ducournau, 7
10. 'The descent', de Neil Jordan, 6
11. 'Babadook', de Jennifer Kent, 5
12. 'La cabaña en el bosque', de Drew Goddard, 4
13. 'Green Room', de Jeremy Saulnier, 3
14. 'Paranormal Activity 3', de Henry Joost y Ariel Schulman, 2
15. 'Nosotros', de Jordan Peele, 1
 Julián García
1. 'Pulse (Kairo)', de Kiyoshi Kurosawa, 15 puntos
2. 'Under the skin', de Jonathan Glazer, 14
3. 'Mandy', de Panos Cosmatos, 13
4. 'La bruja', de Robert Eggers, 12
5. 'Expediente Warren: The conjuring', de James Wan, 11
6. 'Crudo', de Julie Ducournau, 10
7. 'Babadook', de Jennifer Kent, 9
8. 'Déjame entrar', de Tomas Alfredson, 8
9. 'It follows', de David Robert Mitchell, 7
10. 'Encontré al diablo', de Kim Jee-woon, 6
11. 'La cura del bienestar', de Gore Verbinski, 5
12. 'La invitación', de Karyn Kusama, 4
13. 'The host', de Bong Joon-ho, 3
14. 'Al interior', de Julien Maury y Alexandre Bustillo, 2
15. 'Hereditary', de Ari Aster, 1
 Beatriz Martínez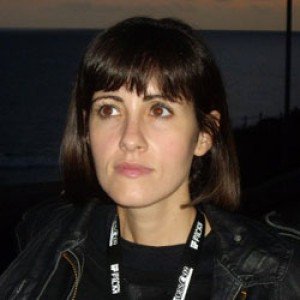 1. 'Pulse (Kairo)', de Kiyoshi Kurosawa, 15 puntos
2. 'Trouble every day', de Claire Denis, 14
3. 'Amer', de Hélene Cantet y Bruno Forzani, 13
4. 'Al interior', de Julien Maury y Alexandre Bustillo, 12
5. 'The lords of Salem', de Rob Zombie, 11
6. 'Crudo', de Julie Ducournau, 10
7. 'Déjame salir', de Jordan Peele, 9
8. 'Under the skin', de Jonathan Glazer, 8
9. 'La casa del diablo', de Ti West, 7
10. 'It follows', de David Robert Mitchell, 6
11. 'Berberian Sound Studio', de Peter Strickland, 5
12. 'The descent', de Neil Marshall, 4
13. 'Sinister', de Scott Derrickson, 3
14. 'Babadook', de Jennifer Kent, 2
15. 'Hereditary', de Ari Aster, 1
 Nando Salvà
1. 'Babadook', de Jennifer Kent, 15 puntos
2. 'Pulse (Kairo)', de Kiyoshi Kurosawa, 14
3. 'It follows', de David Robert Mitchell, 13
4. 'Hereditary', de Ari Aster, 12
5. 'El extraño (Goksung)', de Na Hong-jin, 11
6. 'Crudo', de Julie Ducournau, 10
7. 'Déjame salir', de Jordan Peele, 9
8. 'La bruja', de Robert Eggers, 8
9. 'Al interior', de Julien Maury y Alexandre Bustillo, 7
10. 'Mandy', de Panos Cosmatos, 6
11. 'Martyrs', de Pascal Laugier, 5
12. 'Déjame entrar', de Tomas Alfredson, 4
13. 'Wolf Creek', de Greg McLean, 3
14. 'Paranormal activity', de Oren Peli, 2
15. 'The lords of Salem', de Rob Zombie, 1
 Rafael Tapounet
1. 'Déjame entrar', de Tomas Alfredson, 15
2. 'El extraño (Goksung)', de Na Hong-jin, 14
3. 'Mandy', de Panos Cosmatos, 13
4. 'Under the skin', de Jonathan Glazer, 12
5. 'Expediente Warren: The conjuring', 11
6. 'It follows', de David Robert Mitchell, 10
7. 'La cura del bienestar', de Gore Verbinski, 9
8. 'The host', de Bong Joon-ho, 8
9. 'La bruja', de Robert Eggers, 7
10. 'Babadook', de Jennifer Kent, 6
11. 'Encontré al diablo', de Kim Jee-woon, 5
12. 'Hereditary', de Ari Aster, 4
13. 'La cumbre escarlata', de Guillermo del Toro, 3
14. 'Crudo', de Julie Ducournaua, 2
15. 'Déjame salir', de Jordan Peele, 1
All copyrights for this article are reserved to Portada